My celphone is bursting full of their photos.

Sol and Oona playing.
Sol and Oona eating.
Sol and Oona bathing, swimming, drawing,
Even Sol and Oona pooping.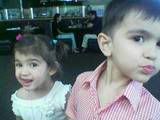 Sol and Oona at the dentist
Sol and Oona at the mall,
And at grandma, grandpa's
Sol and Oona making calls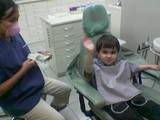 They love each other.
They hate each other.
Sometimes they remind me of me and Jack.
Correction: MOST times they remind me
Of me and Jack.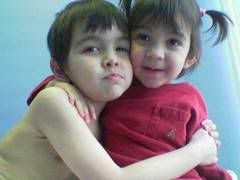 They are like me and then they are not.
Mostly I just sit in awe and wonder.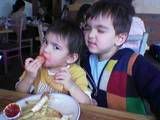 Sol and Oona.
Their smiling, crying, ketchup-smeared faces
Clowning around or wrestling it out
Are all over my celphone
But mostly they are all over my heart.
My mind. My soul.

And some days I can't seem to get them out of my hair.

Ahhh...
Sol and Oona.