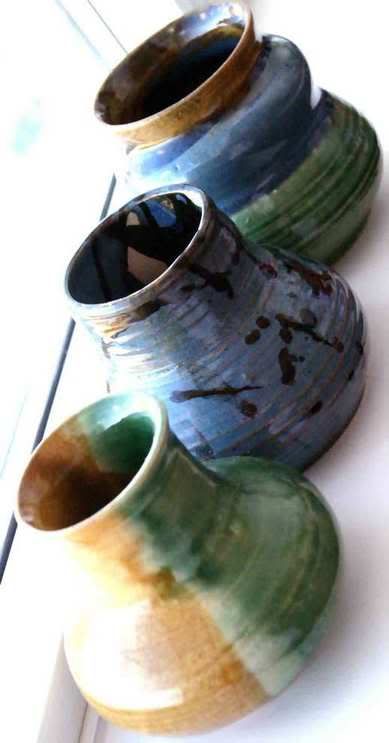 Divine Pottery (inspired and created during my first pregnancy, 2000) Canon Rebel 300D
You have the gift.
Yes, you.
You have the Light of God in your very eyes.
Shine.
You have the courage.
Yes, you.
You have the Power of the Divine within your very soul.
Share.

Be good to people.
But most of all
BE GOOD TO YOURSELF.
Turn away from the beckonings of darkness
Nothing but useless whispers
Nothing but idle talk
Nothing.

Because LOVE IS EVERYTHING

Keep your mind on the deLIGHTful that surrounds you
Open your eyes to the magical PRESENTation of everyday life
Receive it.
Then GIVE IT.
Give it all.
Don't hold back.
Let it go.
All of it.


It was not yours to begin with.


Trust in the Voice Within.
It is your connection to YOU...

You who are Divinity in the flesh.
You who are Love incarnate.
You who are Powerful beyond measure.

You.

Yes, YOU.

IAM in YOU.