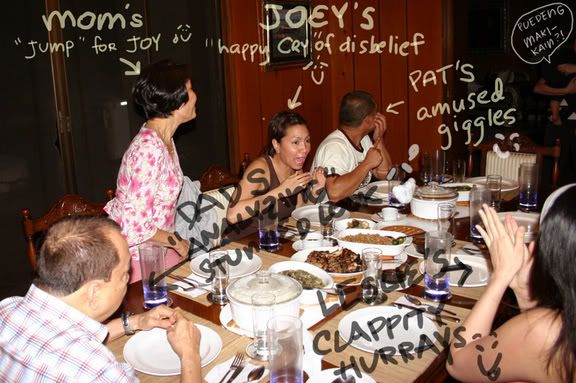 We gotcha good!
Photo by TonyPet Albano
Saying goodbye at the airport...and the 30-hour journey begins Photo by Bahar Azimi
One of Joshim's favorite things: "Eplen!" at the HK airport. Three more hours to go. Yay!
Giant baby on Mommy's lap. "Ouchy bum-bum!"
We finally arrive at our destination. Tip-toeing toward the house. Shhhh!
Joshimboy and I appear. Surprise!
"Waaaaaaaaah...you're here!!!"
"Boohoohoo...love yooooooo, Mumzies!"
More happy tears. Hooray for family and the Sisterhood! Papa Grandpa finally figures it all out. :-)
A dazed but happy and freshly showered baby with Tito Pet
A dazed but happy and freshly showered SLEEPY baby with Tito Pat..."Dede peese..."
...more later folks!
Time to sleep off my jetlag.
Love and blessings in abundance, always.
~Chiqui