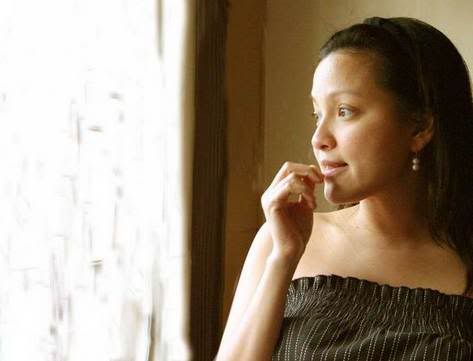 Mumzy2be, sisterlove Leslie
There's gonna be a baby shower today

There's gonna be lots of fun and games and blessings from loved ones
There's gonna be food and stories and music shared
There's gonna be laughter and tears
There's gonna be memory upon joyous memory to be cherished forever and ever

There's gonna be a baby shower today

And one very happy mommy-to-be!

There were twenty plus gift CDs to make.
A total of ten songs to burn.
And at eleven minutes per CD
This meant many hours of burning, burning and more burning.

There were three sisters around the work table.
Chatting, eating, planning, computing
"Are you sure it only takes ten minutes per CD?"
Snacks. We need more snacks.

After six hours, thirty minutes and forty-five seconds
We had nineteen gift CDs completed
Stomachs full of junk food
And hearts full of warm fuzzy feelings

The kind that only sisters can provide on a hectic CD burning marathon session.

"You bring deep joy in my life. I love you." ~ Zoeygal

And I LOVE YOU GUYS, VERY MUCH!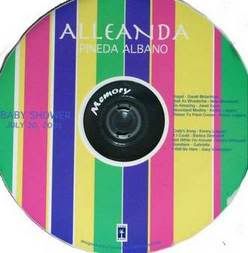 The perfect gift from our perfect little angel to come
The songs:
Angel ~ Sarah Mclachlan
Just As Wonderful ~ Nina Mouskouri
So Amazing ~ Janet Kaye
Neverland Medley ~ Kenny Loggins
Return to Pooh Corner ~ Kenny Loggins
Cody's Song ~ Kenny Loggins
If I Could ~ Barbra Streisand
Not While I'm Around ~ Barbra Streisand
Sunshine ~ Gabrielle
I Will Be Here ~ Gary V.
Sisterhood forever!
For baby shower ideas