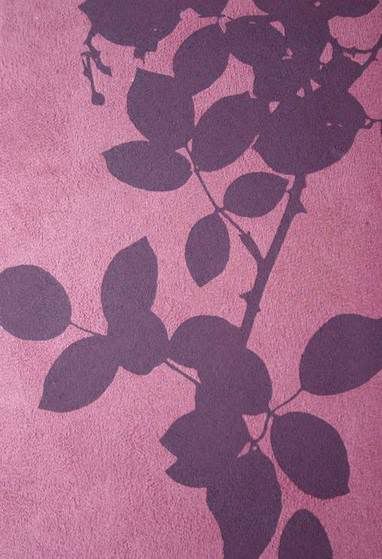 Thank you, my beloved, for this fresh, brand new journal! I love it, not just because it is in my favorite color ~ pink, nor because of the leaves and branches (a favorite photo subject) silhouetted on the cover but because it speaks volumes about your thoughtfulness and affection...of how you remembered me as you were probably walking the malls of Andalucia, and my silly love for paper, as you always jokingly put it, "My wife's sickness...paper, paper, anything paper!". And so you bought me a sweet pink journal, wrapped it, packed it in your blue suitcase and handed it to me that night of the tummy-knotting surprise arrival at the Albanos. I will never forget how you tried to quietly enter the den, I can still hear Sol's excited shrieks of joy, "It's Baba! It's Baba! Baba's here, Momeeeee!", I imagine the shocked but smiling look of awe on Oona's face as she looked up at her hero, and my unbelief as I was sitting in front of Leslie's computer, trying to be patient as I waited for you to go 'on-line' for our nightly ritual chat like we've been planning all day long. It was all so blissfully surreal...
You got me good, baby. Oh, you really got me good that night.
It's been wonderful, our journey of late. This year's vacation back to my home has done my soul a lot of good. I love how we've grown closer together once more, how we've made the much needed deposits into our Love Bank (His Needs, Her Needs by Willard F. Harley, Jr., a very timely gift from Tita Coney Reyes, thank you, bless you!) how we've healed beautifully from the many ugly bruises of moving to a new continent and the major shock to the system of new babies!
shukur
.
As one of my favorite writers Keri Smith shared in her Wish Jar Journals, "'Look how beatiful this big, old, lumpy and bruised heart is?', she said with a smile. With everything it has been through it's capacity to love is greater than ever." Thank heavens for our hearts's ever-growing capacity to love and love and love some more.
On this brand new chapter of our lives together, I imagine the new challenges of moving to a new place, the adjustment to the new environment, the grumpy kids and the grumpy us adjusting to a brand new life once again. And I know we will have our own new set of challenges as a couple that will shake us to the core. The bickering when we're tired from taking care of the home, the complaints from lack of attention that we have gotten so used to giving each other here, only possible because of our family and wonderful, wonderful nannies ~ Ate Marivic and Ate Berna, the arguments over when you should take out the trash, hang the towel straight and not drip all over the bathroom floor - again! I know this the way I know how the rains in Manila always come in June and how the potholes grow larger along with it. I know this the way I know how you snore extra loudly at night when you're tired and how I will sleepily elbow you and say "Turn to your side, honey...". I know this the way I know how my family especially my Mom and my sisters will cry buckets when they think about the kids and start missing their noisy laughter in the halls...
I know this because I choose to know it this time. My eyes are open. Thankfully, we have been strengthened by time, by the sacred devotion and honor we give to one another, always, ALWAYS blest by the grace of awareness of the Almighty. Above all that I am grateful for, it would be for God making a most-welcome showing in the midst of our crazy roller-coaster existence we call Life and making all that I know blissfully sweet no matter how crazy-beautiful... or crazy-painful.
Thank you, my beloved, for this brand new pink journal. But more importantly, I want to say "Thank you" for being there to fill the pages of my life's book with every crazy-color of the rainbow.
I love you. Always. All ways.
In the Love & Light of God,
Your Wife, K.
Hampton Gardens, Pasig City
Manila
"I am the vine, and my Father is the gardener. He cuts off every branch that doesn't produce fruit, and he prunes the branches that do bear fruit so they will produce even more. You have already been pruned fro greater fruitfulness by the message I have given you. Remain in me, and I will remain in you. For a branch cannot produce fruit if it is severed from the vine, and you cannot be fruitful apart from me.
John 15:1-4 NLT