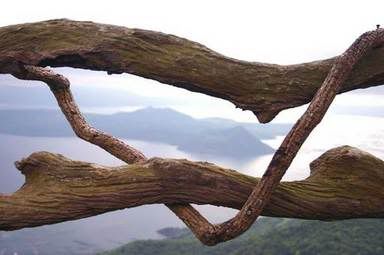 Ridge at Leslie's and Taal Volcano, Tagaytay City Canon Rebel 300D
It was a most amazing two days.

A celebration of six years of togetherness.
A celebration of family. Three kids. Five lives. One home.
Forty eight hours of remembering what we have somehow forgotten...
That in the beginning there were two strangers
Who locked eyes in a place called "Havana"
And the rest is beautiful history

It was a most amazing remembrance

Corny as it sounds it was love-at-first-sight for me
It were those eyes that reeled me in
They were dark, mysterious, hypnotic
Either that or I had too much tequila
And with a line like "Excuse me, you have a very beautiful face."
I believe it is safe to assume it was the same for him
Either that or HE had too much tequila

It was a most amazing country suite

Our room that serendipitously had the same name
As the place we are planning to move to
"Andalucia", in España
A photo that reminds me about a line
That says that "it's your choice, to look at the thick, dark, forest
Or enjoy the majestic trees instead."
Do I look at the tangled tree-branch fence right before me
Or do I enjoy that breathtaking view of the lake?

For now, I think I'll simply enjoy the view right across from me...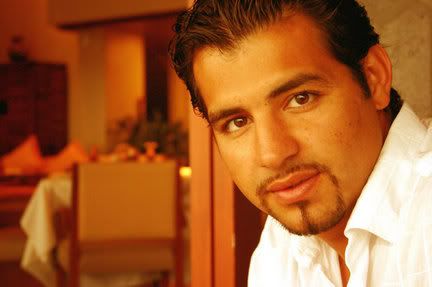 My darling husband,

Thank you for being my life-partner and best friend
For being an inspiration in kindness, passion and discipline
For being patient with my six million and one moods especially in the mornings
For being such a great Baba to our three kids
For holding my hand in this most amazing journey called Life

And yes, thanks for celebrating Year Six with me.


I love you, now and always.


Kathreen