PART ONE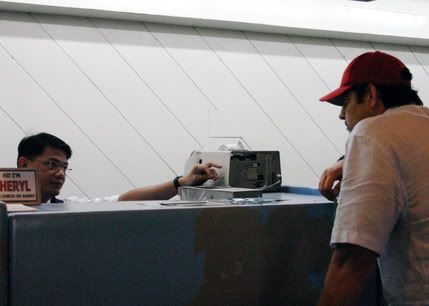 It all starts innocently enough at the airport check-in counter...although there is tension in the air...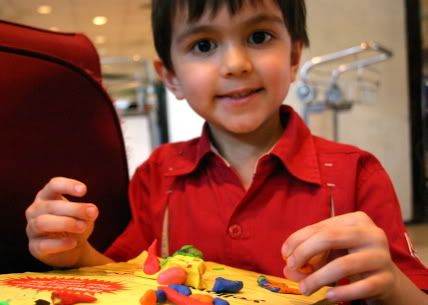 Sol creatively kills time doing his clay works...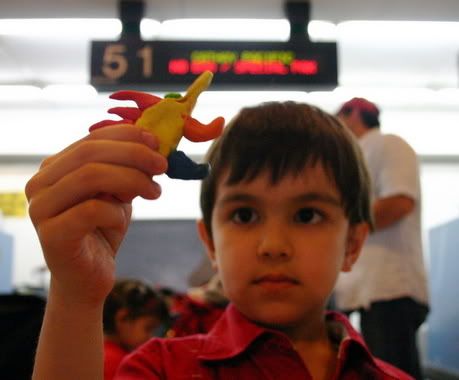 Check-in is taking longer than usual. Sol has now completed the whole collection of Jurassic Park...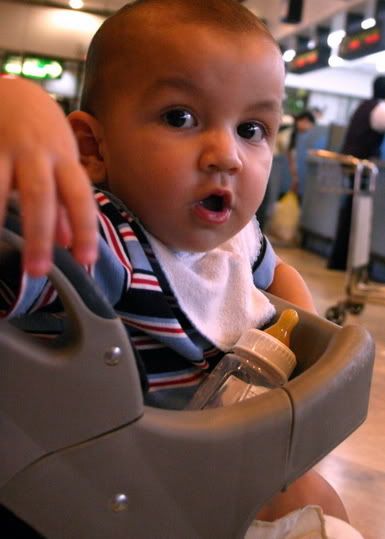 Joshim is relaxed, THANK GOD!, in his stroller, milk bottle within reach...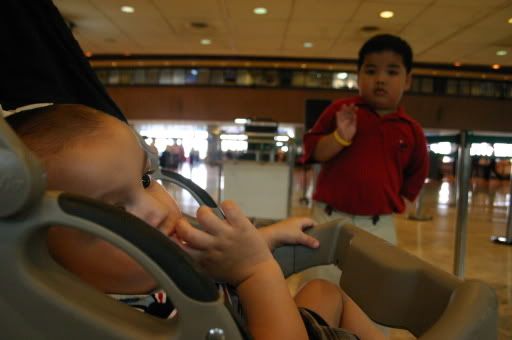 And shown here doing what he does best...amusing others in line...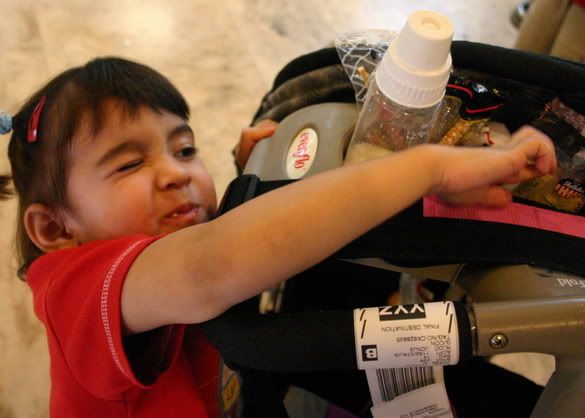 And yet another familiar scene with our darling Oona doing what SHE does best...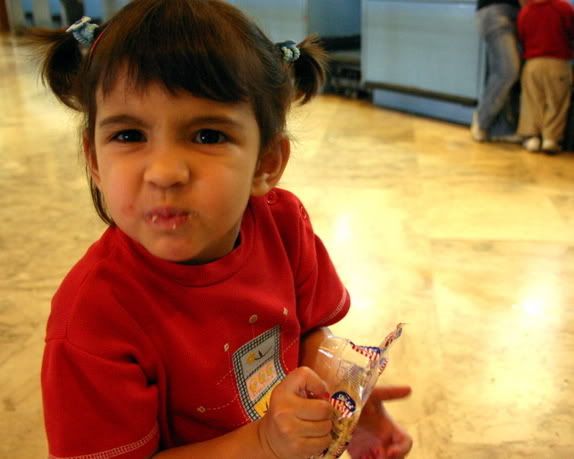 "Mommy, this is mine! All mine, okay?!" Uh...okay.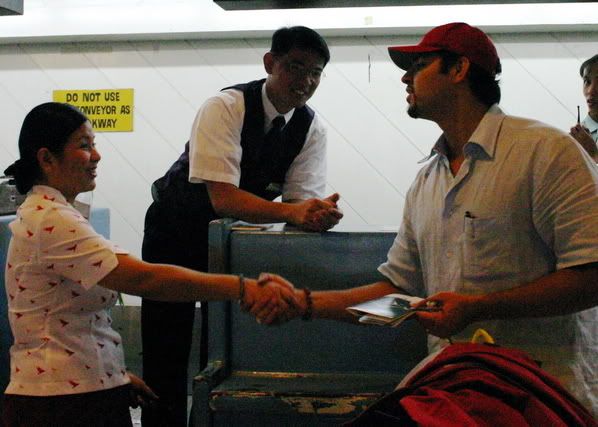 All is finally resolved after an hour of looking for a solution to airline mix-up...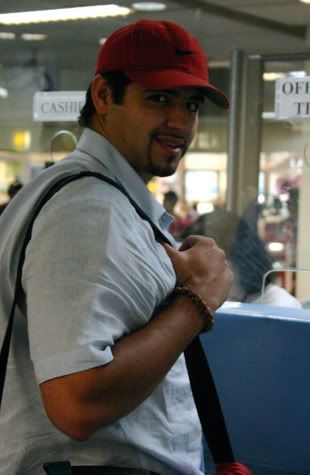 Jack is smiling that smile...as if he's got something good up his Mr. Fix-It sleeve...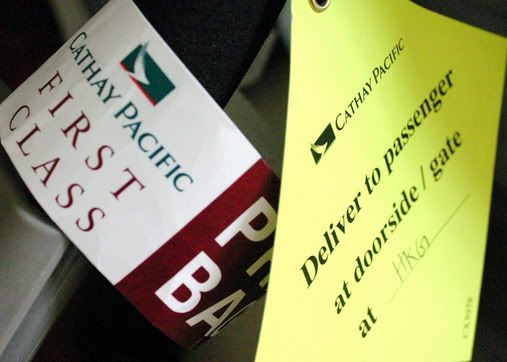 GOD IS GOOD! We get upgraded to First Class - Woohoo!!! (correction:our flight has no First Class. It's only Business Class. But, just the same, Woohoo!)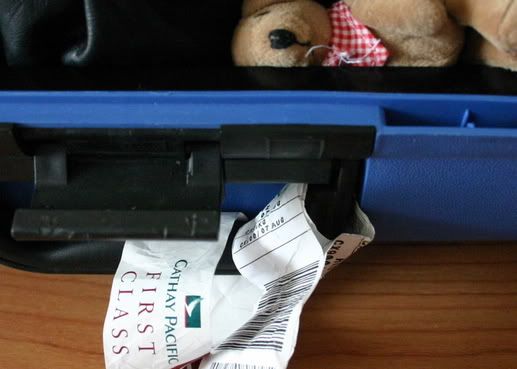 And arrive safe and sound in Toronto. Time to unpack and get organized!

Thank you, all, for the happy send-off and powerful prayers. Yes, VERY POWERFUL prayers indeed!

In God's Love & Light,
Chiqui