PART TWO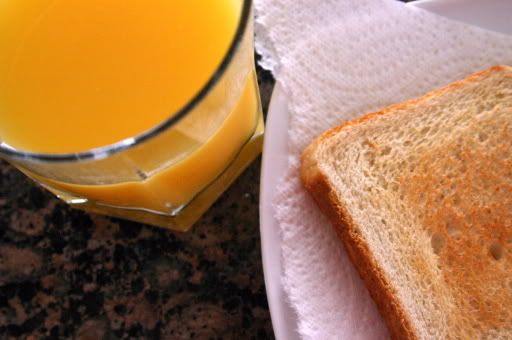 First Breakfast
It is Day Number Four of having moved back to Toronto. I am beginning to feel just a tiny bit overwhelmed by the changes. The new apartment is much smaller than the last home but much, MUCH more manageable. It's a corner unit so I have a magnificent 180˚ view of my surroundings. From my kitchen sink I can look out onto the balcony and see the horizon! That always helps while doing the dishes. Housework is easier since I don't have a nine rooms to clean. Yay to that!
Uncle Mike did a great job finding this place for us. Thanks and much love to you, Uncle Mikeeeee!!! I love the coziness here, seeing or at least hearing where everybody is, having everything within reach and not having to go up a flight of stairs just to get the baby's bib, and the water pressure...divine!
Now the problem - ahem...correction please: the CHALLENGE rather, of having to let go of tons of stuff to get the new stuff in! I think the Salvation Army will be very happy with us.
There is a new breeze blowing in my life. I am buoyed by its cool and calming freshness. I marvel at how easy it comes and refreshes me each time. I can only be grateful for this Holy Presence that constantly creates miracles in my life now.
And you bet I am never letting go this time. Are you kidding? I want to grow old as gracefully as possible knowing how truly precious I am in God's Love. Besides, I need to be graceful and not lose my head over all the precious housework in front of me which, believe it or not, I am actually beginning to enjoy.
Now how's that for a miracle!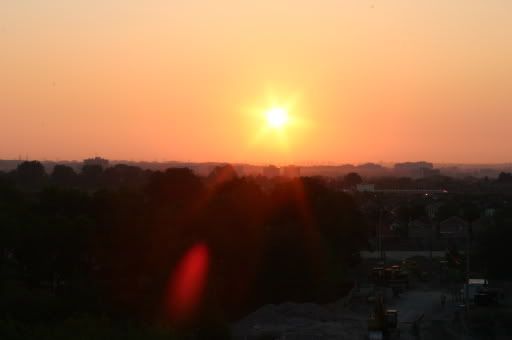 First Sunrise