Roses from My Hubby Valentine, Jack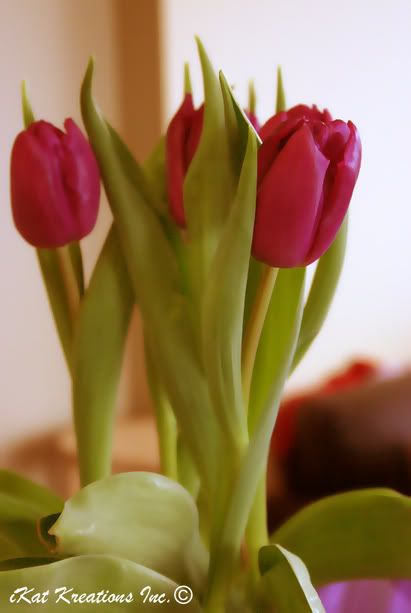 Tulips from Marge a.k.a. My BFG
My new favorite blogging girls ~
Leanne
Lena
Check them out and see what I'm saying.
Fun, fun, fun!!!
Thank you, Leanne, for the floral inspiration among other things.
Thank you, Lena, for always making me laugh and
think!
Thank you, Jack and Marge, for my valentine flowers and for being my best buds.
Thank
you
, for dropping by!
Happy weekend!
Gratefully yours,
K.
********
peace
love
joy
~iKat
********